Queen Anne's Revenge is one of the most amazing, and most fun sets I've ever built. I did it with my 5-year-old, and we both had a blast. There were, of course, a couple of things he needed me to do (e.g. the sails), but the instructions were clear and the ship was well designed.
My wife even thought it classy enough to let me leave it on top of the piano for a while... And that's saying something.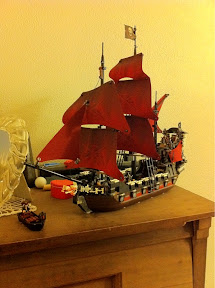 So if you can deal with it's price tag (which is a bit hard to swallow: $120), I highly recommend it.